While the holidays can be a time of joy and excitement, it can also be a stressful time due to the changes in our daily routine; financial stress and anxiety. Here are some strategic "rules of thumb"  to make sure you enjoy the Holidays:
1.  Boundaries: Put boundaries in place to manage your time and money over the holiday season. Decide well in advance what your gift-buying budget will be and shop accordingly. Decide how many holiday events you are willing to attend and be selective about which ones you say yes to.
2. Exit Strategies: If you feel anxious in a social setting, have a plan already in place. Have a person you can call for support if something upsets you and have a way to get home safely. If you think you may need to, let the host of the event or friends know in advance that while you'd "love to be there" you just won't be able to stay for the whole event. Have a quick look around the place when you arrive for a quiet corner in case you need a moment to yourself.
3. Self-care: Schedule time aside in your day for resting, taking a relaxing bath, having a massage, or curling up with a book…whatever re-energizes you when your batteries get low.
4. Share feelings: Resist the urge to isolate if you feel overwhelmed or sad during this time of year. If you can, let people know what you need in order to feel safe and supported. Talk to trusted friends/family about how you're doing. If you have anxiety issues, an eating disorder or substance use issue, let someone you trust know so they can support you and help you manage your self-care in social situations. A professional counsellor or therapist may also be a good option if friends or family are not enough. If you think you might be suffering from depression, feel suicidal or are having panic attack, seek the help of a qualified professional.
5. Keep gatherings small: If you feel anxious in large groups, make more intimate plans with trusted friends. If  you are starting to feel overwhelmed in a large group, find the one person in the room you feel comfortable with and have a private conversation.
I really hope you enjoy the holiday season. If you are struggling and need extra support, please call me at 604.558.1926 or email at [email protected]
About the author
Vir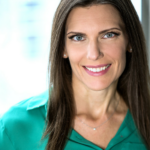 ginia Lundy, Registered Clinical Counsellor
Virginia is a Registered Clinical Counsellor (RCC) with an MSc in Behavioural Psychology from the University of Liverpool. She has been working with people in the fields of mental health and addictions since 2001, supporting individuals and groups of people struggling with issues such as substance misuse, anxiety, trauma, stress management, mental health, and related disorders.
She looks forward to meeting you and welcomes a free 15 minute meet n' greet. To book an appointment, click here.