What can you do to combat loneliness in the city during Christmas?
Vancouver is a big city, and with so many people in Vancouver who have come from different provinces and countries, it is not surprising that some people will be without their immediate or extended family during this Holiday season.  In addition, this season brings into focus the reality of our modern society, with many people being single, divorced, or separated leaving the very real possibility that you may be alone for the Holiday season or at least feel alone.  It can also be a hard reminder for those who have lost loved ones; bringing up memories from the past and pulling people into sadness and grief, which can be isolating and cause people to feel very lonely.
Even if you are surrounded by family, you can feel isolated. Many people do not enjoy spending time with immediate or extended family because tensions can be high and family dynamics are not always healthy.  Being away from family, or being forced to spend time with family that doesn't allow you to feel connected to others and cared for, can cause feelings of loneliness.  It is no wonder the rates of depression, and anxiety increase at this time of year.
So what can be done to ease the tension, anxiety, and sometimes grief, that comes with all this merry-making?
1)Boundaries:
Consider whether it is worth it to spend time with people who bring you down.  If you must, decide how much time you can handle and let people know in advance that while you'd "love to be there" you'll have to leave by a certain time.
2) Have a Backup Plan
If you are not looking forward to spending time with family, have a backup plan in place in the event you need to leave early or need some quiet time during an event. Have a person you can call for support if something upsets you and have a way to get home safely rather than relying on others to drive you home. Seek out a quiet corner in case you need a moment to yourself.
3) Set some "Me" time
Schedule time to take care of yourself. Set time aside in your day for resting, taking a relaxing bath, having a massage, or curling up with a book…whatever re-energizes you and makes you feel good about yourself in the face of not-so-good feelings.
4) Resist the urge to hibernate
Resist the urge to isolate if you feel overwhelmed or sad during this time of year and talk to trusted friends/family about how you're doing.  If you can, let people know what you need in order to feel safe and supported.
5) Reach Out 
Seek the additional support of a professional counsellor or therapist if talking to family and friends is not sufficient. If you think you might be suffering from depression, feel suicidal or are having panic attacks, seek the help of a qualified professional.
6) Give Back
You can also volunteer in the community to get out and connect with others; during the holiday season especially, there a lots of opportunities.
7) Exercise!  
Getting your body moving and getting some of those endorphins flowing is an excellent way to help get out of a temporary slump, get out of the house and get you interacting with others.
8) Be Grateful
Try keeping a gratitude list and add to it daily.  Writing down what makes you feel truly grateful  can uplift your spirits if you are feeling down.
9) Challenge yourself
Be willing to try new things and "stretch" yourself.  It's easy to remain in our comfort zones, but if you are struggling with loneliness over the holidays be open to doing things that you don't normally do.
10) Practice self-compassion.  
If you are feeling sad, or grieving, or lonely, feel your feelings and allow yourself to go through that natural emotional process.  
About the author
Vir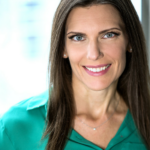 ginia Lundy, Registered Clinical Counsellor
Virginia is a Registered Clinical Counsellor (RCC) with an MSc in Behavioural Psychology from the University of Liverpool. She has been working with people in the fields of mental health and addictions since 2001, supporting individuals and groups of people struggling with issues such as substance misuse, anxiety, trauma, stress management, mental health, and related disorders.
She looks forward to meeting you and welcomes a free 15 minute meet n' greet. To book an appointment, click here.